CONNECTED SAFETY
REAL-TIME ANALYTICS TO IMPROVE SAFETY, REDUCE RISK, AND MANAGE PRODUCTIVITY
The emergence of Internet of things (IoT) technology has spurred operational transformation across numerous industries as it gives businesses the power to create backend infrastructure that supports data sharing. Connected safety software rank among the many innovations associated with this development.  
These platforms typically feature two primary modules, cloud-connected monitoring devices and personal protective equipment (PPE). These wearable assets, which include gas detectors, hardhats, and fall protection can monitor workers and the environments in which they function and collect real-time insights. The information was then sent to centralized software portals, where EHS leaders can monitor conditions on the ground and gather historical data to improve safety. 
Connected safety software function effectively in multiple settings, including the harsh industrial environments found at manufacturing plants, mines, oil and gas production sites, and hazardous material storage locations.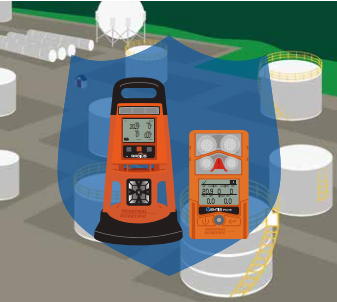 Personal Gas and Area Monitoring
With the Ventis Pro5 Personal Gas Monitor and Radius BZ1 Area Monitor, you have the flexibility to choose how you want your teams to connect. You can opt for  peer-to-peer alarm sharing, personal monitor to area monitor connectivity, or remote live monitoring. 
Team and Site Based Safety
Give workers insight to their surroundings by sharing alarms and notifications between gas monitors.
Application:  Teams working in confined spaces can use connected gas detectors to automatically alert attendants when conditions become unsafe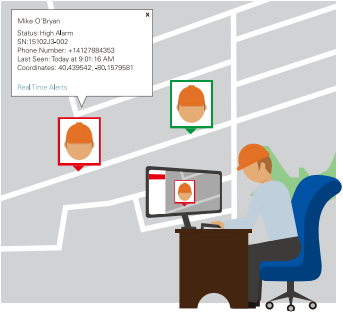 Manage Safety and Productivity
Get data out of any situation and increase productivity by knowing where your workers are and what dangers they may encounter.
Application: Safety managers can use connected gas monitors to send muster messages to all employees in an evacuation zone .Industrial hygienists can remotely monitor fence lines after a gas explosion to minimize the impact on neighboring communities.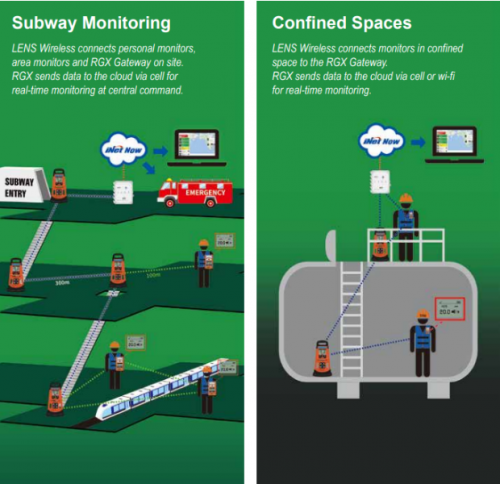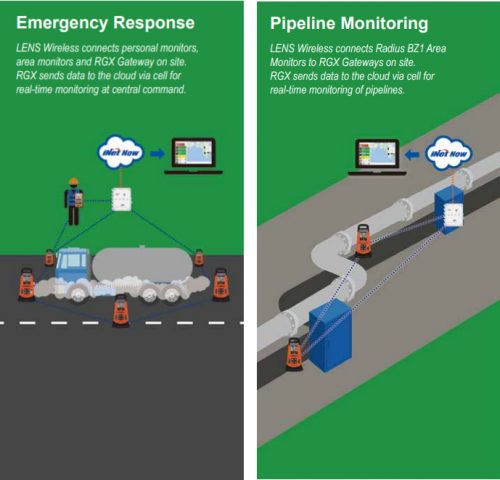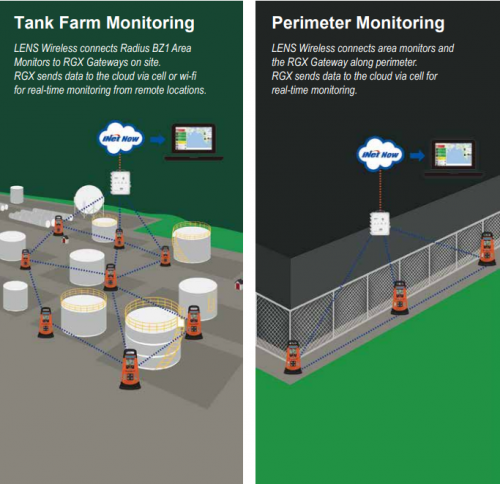 CONNECTED SAFETY PROVIDER THAT GIVES YOU THE POWER TO:
See all your people in one place with flexible, automatic connectivity via cellular, wi-fi, or satellite.
Future-proof your investment with the latest LTE-M cellular connectivity.
Make smart, fast, safe decisions on the ground with instant peer-to-peer alarm sharing.
Take control in an emergency by locating the source and path of a chemical release.
Integrate your entire gas detection program, from maintenance and repair to connected safety.
Now available on rental for your short term gas detection needs such as turnaround shutdowns, outage, special projects or repairs.
Access the industry's best technical support by phone in seconds.
Connected Safety Applications
PINPOINT SAFETY HAZARDS WITH REAL-TIME VISIBILITY
See all your people in one place with flexible, automatic connectivity to iNet® Now Live Monitoring via cell, satellite, wi-fi, or peer-to-peer connectivity.
Act in the moment instead of days or weeks later by easily identifying who was exposed to gas hazards across your site.
Spend less time investigating problems and more time on proactive improvements that reduce risk.
RESPOND QUICKLY WITH EMERGENCY ALERTS
Always know who is in danger and why by sharing real-time gas readings, man-down, and panic alarms between peers.
Monitor, escalate and respond to in-plant and lone workers when they need help thanks to instant text or email alerts with location and hazard details.
Easily find the source and path of a chemical release so that you can swiftly evacuate workers to muster points and inform the community of potential threats.
MAKE DECISIONS ON INSIGHTS, NOT INSTINCTS
Avoid costly downtime by prioritizing maintenance projects.
Simulate what could go wrong, then prepare your crew and emergency response team for these scenarios.
Improve productivity by understanding worker patterns and optimizing work zones and project timelines.
© SAFETY PRODUCT FINDER 2022.