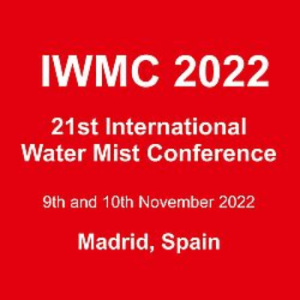 The 21st International Water Mist Conference will take place in Madrid, Spain, on 9th and 10th November 2022. The conference hotel will be the Elba Madrid Alcalá Hotel, which has a great location just five minutes from Madrid's main train station. An exhibition will run alongside the conference.
IWMA, an international organization, expects more than 100 delegates from more than 20 countries. Speakers will talk about the latest developments in the field of fire protection with water mist. All attendees will get the chance to exchange ideas, to get updated, to network, to meet all major researchers and manufacturers, and to visit the exhibition which will run alongside the conference.
The programme, which features a variety of topics, can be viewed on the IWMA website as well as on the official conference website (which is accessible via the IWMA website). Presentations on systems in practice will be held on day one. The second day of the conference will be devoted to research and testing. In all, the programme includes 22 presentations. Speakers come from countries such as Spain, Germany, Israel and the USA.
The abstracts are available on the IWMA website. The early bird period will end on 15th September. The registration period will end on 4th November.
The International Water Mist Association (IWMA) was founded in 2006 to promote research, development, and use of water mist fire suppression systems worldwide. It will enhance the recognition and acceptance of this beneficial fire-fighting method throughout the fire and safety industry, potential users and authorities by a variety of activities including the establishing and coordination of working groups; organizing international conferences and seminars. Through this IWMA enhances building necessary basis for much wider use of technology. An important element of the work of IWMA is scientific council which focuses on scientific research and creates synergies by bringing independent international research activities together.
The International Water Mist Association (IWMA) was formed to serve as an international platform for companies, scientists and interested people dealing with water mist. Potential users can contact IWMA for questions related to the technology like e.g. the suitability of water mist for certain applications, the limits of such systems, minimum requirements, suitability of test protocols, contacts to insurance companies promoting the technology, understanding and interpretation of guidelines, suitability of test institutes. This will help potential users gain a better understanding of water mist systems and how they work before making decisions on installations.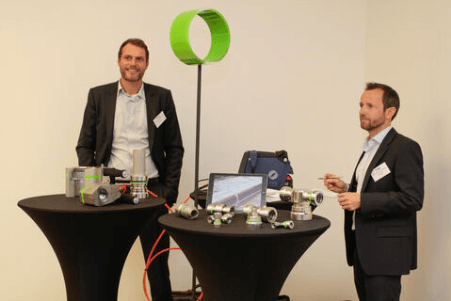 Contact Us
International Water Mist Association
D-20354, Hamburg, Germany
Tel: +49 (0) 40 35085-215, Fax: +49 (0) 40 35085-80
Mob: +91-7533018444
Email: info@iwma.net
Website: www.iwma.net
Share