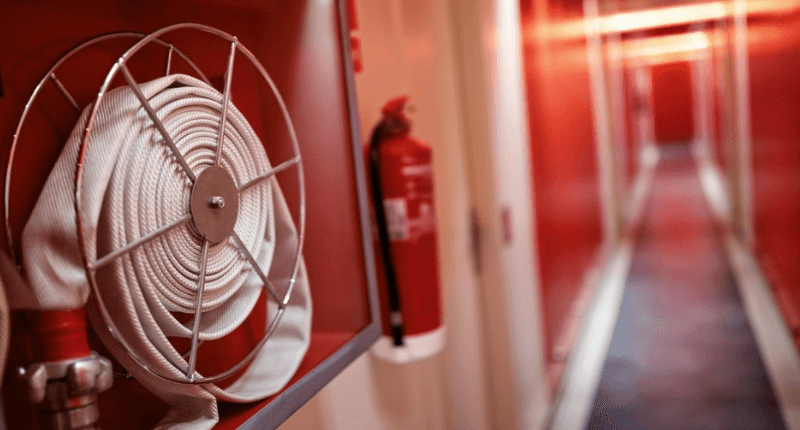 27 -May- 2022
Majority homeowners not confident about fire safety compliance
Godrej Security Solutions, a business of Godrej & Boyce, has revealed that 44 per cent of respondents are familiar with the nearest fire safety exits in case of a fire alarm at their workplace, while over 55 per cent are not familiar. The survey was conducted across seven key cities, with over 2100+ respondents. Godrej Security Solutions has been at the forefront to drive the awareness and strive to create attitudinal change around fire safety.
The country has been witnessing multiple fire accidents in the recent months, and it has questioned the fire compliance and fire ready protocols that establishments have. It was interesting to note that according to this survey, 58 per cent respondents were not confident about fire safety protocols in their homes, whereas 41 per cent respondents were extremely confident. This shows that there must be a systematic shift in the average consumer's understanding of fire safety protocols and also gives us an insight into how citizens are more concerned now than before.
"It is critical to educate people and authorities about the importance of fire safety in existing buildings as well as in new construction. We have focused on fire safety awareness for the last couple of years as well. The primary aim of a research study like this was to understand the lack of awareness that is present among consumers even today not just about fire compliance but overall home security. Our aim was to gather insights on the current gaps and then help showcase the importance of adopting high -end technology when it comes to security – both in private and public sectors. The research was commissioned to assess the perspective of consumers when it comes to home and health security solutions and practices." said Pushkar Gokhale, business head, Godrej Security Solutions.
News Courtesy: Construction Week
Share