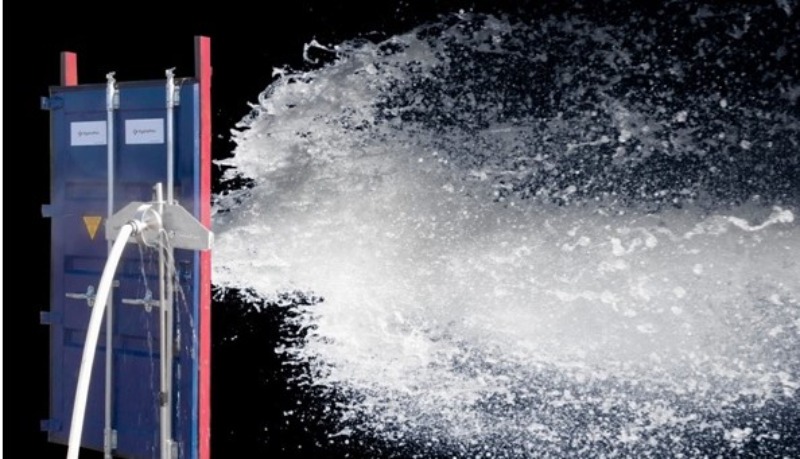 25 -August- 2022
Maersk Equips Entire Fleet With HydroPen™ Firefighting System
A.P. Moller – Maersk has decided to equip its entire fleet with HydroPen™ fire fighting system, following supply agreement with VIKING Life-Saving Equipment.
The Danish container shipping company has chosen to implement the HydroPen™ system on all of its vessels, a system designed exclusively for direct fire fighting in stacked containers.
Vikings Life-Saving Equipment has just secured the largest order of HydroPen™ firefighting systems to date. These systems are driven purely by water pressure through an attached deck fire hose. When water pressure is activated, a turbine will drive the HydroPen™ drilling unit until it penetrates the container door, whereupon the system will spray water into the container to extinguish the fire directly at the source. In the case of a fire at height in the container stack, the HydroPen™ system can be deployed using a telescopic device. Beyond water, the system is compatible with foam or even CO2.
"From the development phase to full implementation, A.P. Moller – Maersk has once again shown its uncompromising commitment to go beyond industry standards, protecting crews and cargo," said Anders NørgaardLauridsen, VIKING's senior country director for Baltic Sea operations.
Share