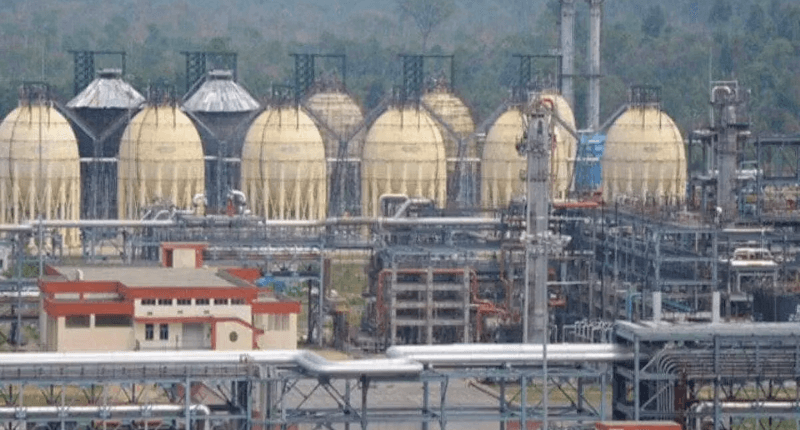 26 -April- 2022
Assam: Massive Fire Breaks Out At BCPL In Dibrugarh
DIBRUGARH: In an unfortunate incident in Assam's Dibrugarh massive fire broke out at BCPL (Brahmaputra Cracker and Polymer Limited). The incident took place during the early hours on Tuesday 26 March at around 01:30 am on the premises of BCPL which is located in the Lepetkata area of the Dibrugarh district. According to sources, the fire emerging late Monday night continued to spread in the area for more than an hour. The fire tenders at BCPL somehow managed to douse the fire after around 2 hours after several attempts.
As per reports the unusual fire initially broke out in the LLDPE (Linear Low-density Polythene) unit of BCPL at Lepetkata. Reportedly, goods that worth lakh of rupees were destroyed in the extreme fire broke at BCPL last night. However, no casualty has been reported and no one sustained any injury following the incident. Meanwhile, it is suspected that the fire broke out because of a short circuit in the company on Monday.
The fire officials informed that at present investigation is undergoing to ascertain the exact cause of the major fire. It may be mentioned that there are several incidents of such massive fires occurring in different parts of the region and causing extreme loss of property. Earlier another devastating fire broke out in Dibrugarh where more than 40 shops were destroyed in the new market area and resulted in the loss of properties worth crores.
The fire emerging early in the morning at around 03:00 am continued to spread over the nearby areas and engulfed the whole area within just a few minutes. The cause of the fire was suspected to be a short circuit in one of the shops in the new market area of Dibrugarh town. The fire tenders from OIL- Duliajan, state fire service, BCPL and Chabua Air Force reached the spot to douse the massive fire.
News Courtesy: The Sentinel
Share